What's all this then!?
I'm starting an audio fic/interview podcast focusing on reprints of queer/lgbtqi-etc fic. Authors do not need to identify as queer to submit their reprints, though queer authors, authors of color, and authors of other marginalized identities, are specifically encouraged to submit.
I'm opening right now to get a few stories to start with, and once it's running, I will probably (sorry, but I'm broke) do a small crowdfunding campaign to cover a year or so of fiction.
I don't know how long I will stay open, but either until Nov 30th or I get enough stories I love, whichever happens last. Then subs will close while things get rolling. (And then reopen.)
I want to have a few episodes up before asking anyone for money because I want to show what the 'cast will be like.
Pay: 1c/word*
Rights: Non-exclusive English language audio & non-exclusive English electronic reprint rights.
Wordcount: 100 – 5000 words
Genre: Science fiction, fantasy, horror, interstitial, speculative, whatever. It's an SF/F mag, but if in doubt, send it.
Attach stories in standard manuscript format .rtf/.doc/.docx format and send to audiosubs at keffy dot com. Please note in your coverletter if you are interested in being interviewed and if you have a book or something coming out.
But what about previously unpublished stories?
At this point I do not believe that I will have the funding to pay a fair or reasonable price for original fiction. I also admit that this is something of a way to limit the scope of the project while I am getting started. If you have original queer speculative fiction, I STRONGLY recommend that you send it to the Lightspeed Magazine Queers Destroy SF special issue, or Vitality Mag. Or any of the science fiction and fantasy magazines listed on The Submissions Grinder.
*If the crowdfunding does well enough that I am able to pay more, authors in the first few episodes will be paid the difference in pay rates.
Originally published at Everything I do is SO fucking amazing that sparks are going to shoot out of your eyes.. You can comment here or there.
Hey all! I will be in Portland for Orycon this weekend!
Schedule:
FRIDAY
1-2pm Publishing Ethics
2pm-2:30pm – MAH READING. I will be reading "She Dances On Knives" unless I decide we need something funny. I'M BRINGING CHOCOLATE.
4-5pm Short stories, Novelettes, Novellas, and the Markets that Love Them
SATURDAY
BARCON ALL DAY
seriously I have no panels. I'm giving a crit at noon, but I'm free otherwise.
***I might escape and go play Ingress just saying
***that's a filthy lie, I'll either be studying, freelancing, or reading for Illustrious Feminist SF
SUNDAY
11am-noon Giving Effective Readings
1-2pm Women in SF – I may not be on this panel. I had completely forgotten who was all on it and when it as when Wendy was discussing it on Twitter. But yeah, it's about women in SF and three of us are guys, so if we can find a more appropriate substitute, I will be giving her my spot.
Originally published at Everything I do is SO fucking amazing that sparks are going to shoot out of your eyes.. You can comment here or there.
It's that time of year again! This year, the Clarion UCSD Write-a-Thon runs from June 22 to August 2. Yesterday was the first day, and although I was generally distracted by BRIGHT SUNLIGHT, I completed 2 of my 150 hours of butt-in-chair time. I also completed my first SUPER SECRET blog post.
If you don't know what the Write-a-Thon is, you can check out the main page here: http://clarionwriteathon.org/
My profile is here: http://clarionwriteathon.org/members/profile.php?writerid=457231
Short version is that I'm doing the Write-a-Thon to raise money for the Clarion UCSD workshop, which I attended in 2008. The workshop is a nonprofit, and it depends on donations to keep costs down for the students (and it's already PLENTY expensive). Clarion is a six-week, intense science fiction/fantasy short story workshop. I had a blast while I was there and learned a ton, so I'd like the workshop to continue so that more people can attend in the future.
NOTE! (IF YOU TRIED TO DONATE IN THE PAST WEEK)
If you tried to send a donation in the past week, check my profile. So far, the only confirmed money I have is from the people who are listed on that page. The Write-a-Thon emails me to tell me when I receive donations or sponsorships, but it doesn't send me an email or any other identifying information. If you tried to donate and never got a paypal login page, then something went wrong and you might have to try again. I know, it's a bummer! I'm not sure who's in charge of the site design, but I think it's generally a work in progress each year.
You can also drop me a line in email (kehrli at gmail dot com), comments on my website, or in my tumblr ask box.
WHAT DO YOU GET
The satisfaction of having donated to an awesome workshop! And you have encouraged me not to just give up now! Yay! Encouragement! I am AN ENCOURAGEMENT SPONGE.
Also!
If you go to my member profile and either donate or sponsor me for $10 or more, I will send you the SUPER SECRET password and url for my clarion website. The posts will contain what I'm working on, as well as my discussion afterward regarding what I'm doing, why I'm doing it, and how I feel about what I'm writing. YES! You'll get to read raw, unfinished fiction. O____O;
I will even answer process questions! Well, if you have them.
If $10 is a bit steep for a donation to a writing workshop, for $5, I'll send you an ebook (hopefully I'll be able to get it into mobi, epub, and pdf) containing several of my previously published stories, some of which are not currently available online.
If you have TONS of money to throw at good causes this month, and you drop $25 or more in my bucket (and are a writer), I will critique one of your short stories (up to 5000 words in length). I am a professionally published SF/F short story writer and I currently edit for Shimmer Magazine. I know things!
Obviously, this subdomain is already up (and I've just put up my post for Day 1), but the ebook is going to take a few more days to get put together. My critique turn around will be about a week after you send me the story, and you can wait to send me a story for critique until you've got one finished.
DONATION INSTRUCTIONS (kinda)
Finally, I know that the donation site is not completely intuitive. If you're sponsoring, it should let you choose how much to sponsor me for (7 cents for each of the 150 hours will get you to about $10), and then it'll just be done. If you're not going to make an account and just want to donate, you should be able to choose to skip registration. After skipping registration and choosing an amount to donate, the website should automatically open PayPal or another payment window.
If it doesn't open that up, you can either email the site or just try again. Otherwise, it'll just show your donation as "unconfirmed" for a few days before it vanishes. Eep.
Also, although Clarion sends me an email from the treasurer to inform me that I've received sponsorships and donations, they do not share any of your information with me. Therefore, after donating, please drop me an email: kehrli at gmail dot com so I can send you the password / ebook / etc.
WHY AM I DOING THIS?
I'm using the Write-a-Thon this year to really get on track to write regularly. It's taken several years to do this because it (embarrassingly) took until earlier this year for me to finally get treated for depression. It's kind of a long story, but it'll probably get mentioned in the posts when I discuss the problems I'm having jump-starting my writing productivity.
Back in 2008, I went to Clarion in San Diego, and it was definitely a life-changing experience. Prior to that, I hadn't sold any short stories, so my acceptance into the workshop was the first time I got external validation regarding my fiction writing.
I have blogged occasionally about Clarion and what it meant to me. In order to read the posts that I wrote about Clarion while I was there (and a few I wrote afterward), check out the clarion and clarionucsd tags on my old LJ:
http://kehrli.livejournal.com/tag/clarion%20ucsd
http://kehrli.livejournal.com/tag/clarion
Anyway, thanks for visiting and/or donating! If you have any further questions, either pop them into the comment box here or drop me an email: kehrli at gmail dot com.
Even if you can't/don't feel like donating to Clarion or sponsoring me in the Write-a-Thon, please do share this with your friends, especially if any of them might be interested in reading my write-a-thon blog posts and/or getting a professional short story critique.
Originally published at Everything I do is SO fucking amazing that sparks are going to shoot out of your eyes.. You can comment here or there.
"The Ghost of a Girl Who Never Lived" has now appeared in French and "HELP FUND MY ROBOT ARMY!!!" is in Polish.
Anyway, by the time you see this, I'll be on my way to ICFA, so if you're also going to be in Orlando, I'll see you there! Otherwise… well, I probably won't. Unless you are super good at astral projection or something.
Originally published at Everything I do is SO fucking amazing that sparks are going to shoot out of your eyes.. You can comment here or there.
Well, I had a few short stories come out this year, and I went to some conventions. I'm still more-or-less employed, still more-or-less carrying my Clarion debt, and still haven't gone surgeon hunting because a) not enough money b) the plan was to lose weight first… welp.
I managed to acquire more books than I read, again. (Which was less of a financial burden than it sounds due to how many of them were purchased on sale/clearance/given to me.) I should probably cull the shelves. Even if I wanted to read all these (not always true anymore) I think I have at least 10 years worth of books unread.
I had a few short stories come out. I'm listing them here because even though it's a pathetically small number, it's more than I managed last year, so there's that.
"Mice" in Fireside (August 2013).
"Gazing into the Carnauba Wax Eyes of the Future" in What Fates Impose (Sept 2013).
"HELP FUND MY ROBOT ARMY!!!" in Lightspeed (Oct 2013). [Link]
"This is a Ghost Story" in Apex (Nov 2013). [Link]
Of these, I'm still astonished that Ghost story and Robot Army sold in the first place. Ghost Story, for one, contains poetry. LOOK I NEVER THOUGHT I COULD WRITE POETRY? (maybe I can't) SO IT'S STILL WEIRD TO ME THAT I EVEN DID. I'm still overly proud of the story, though, so I don't know. Go read it or whatever.
HELP FUND MY ROBOT ARMY!!! also inspired a kickstarted anthology which over-funded.
I have four reprints on deck for some time next year. Two of these are foreign rights sales (French and Polish), one is HELP FUND… for the Kickstarted anthology and the other is a reprint that was accepted back in March, but Stuff occurred, so I'm still waiting for the okay to announce that one.
I did turn in a short comic proposal this year. I don't feel super hopeful about it, mostly because I know they can only buy 10-ish out of the 220 open call proposals that came in. This is not very many, and I suspect there are people in that pile with much more impressive comics/writing/art credits.
I've finally figured out what I needed to make a webcomic concept I've been playing with for years interesting enough to start drawing it, though I'm holding off right now because a) I need to draw dogs, dogs, dogs, more dogs, and dogs and b) I need to figure out what layout works best: page? strip? individual panels? WHAT. So I don't know when that will go live, since after I figure that out I have to work up a reasonable backlog before I start posting. See also: things I learned about webcomics by doing it all wrong the first time.
What if I just want to draw hands for other artists.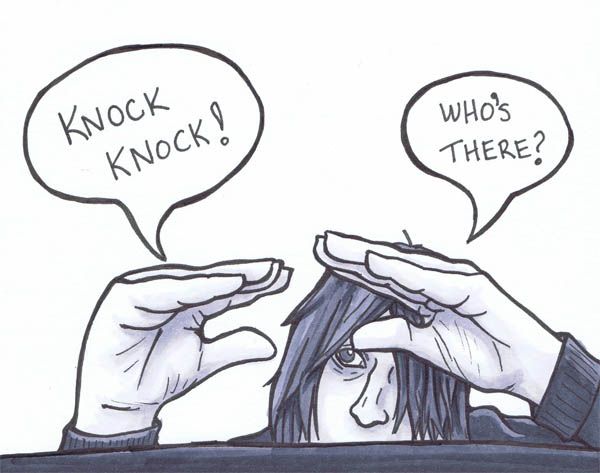 I went back to freelance writing for one job, which I promptly worked my ass off to finish in five days and then got stiffed by the customer, who disappeared from the face of the planet, although the text I wrote for him is being happily used on some fucking website. This kind of killed what little I AM GOING TO MAKE ENOUGH MONEY TO GET TOP SURGERY momentum I had because I don't have the time or energy to do stuff for assholes for free. It's probably time for another batch of angry emails, but I hate writing emails and to be honest, I feel demoralized enough to just pretend that it didn't happen. Oh my god, do I ever fucking hate chasing people down for payment.
To be honest, my overwhelming feeling regarding the last year is wondering why I even bothered. The number of open calls that I wanted to write stories for but couldn't finish because I was having trouble creating my way out of a paper bag is too high to mention. (And I'm fucking ashamed). I feel even more strongly like whatever YAY NEW WRITER promise I might have pretended to have a few years ago is fully gone and squandered. Which is all stuff I probably shouldn't even say, so when nobody wants fiction from me, it's really my own fault. Surprise! I still suck.
I've got messy half-drafts of three short stories, and am still fucking around with the vampire book that people tell me not to call a vampire book, but I think I'm at about 10 completely separate reasons as to why it's Never Going To Sell, so whatever. Gay. Vampires. One of the characters smokes. Right now 0.3% of the words in the rewrite are "fuck." It may or may not be YA. Etc. No, but seriously, more people should totally go LOLSNORT TWILIGHTTHHHHNNNNNGGGG at me because that's fucking clever. Good job, nobody else has ever thought to compare any and all mentions of vampires to Twilight, you must be a god-damned genius.
That said, this year I did watch about 3 minutes of one of the Twilight movies because it contained Vampire Baseball, which was just as awesomely stupid as I expected, up to and including the fact that apparently vampires don't know the difference between the hand signals for "safe" and "out." ("WHOO~! OUT!" he screams, gesturing "safe" with his stupid vampire arms.)
I have been watching some newer TV shows. I wanted to like Sleepy Hollow, but it was too stupid and not interesting enough to hold my attention. I think I made it one or two episodes past the massively awful Magical Indian episode.
Almost Human tried to be good, and I do love Karl Urban, but cops cops cops all shows are about cops if the show isn't about cops why even bother cops cops cops cops cops. This also applies to Sleepy Hollow, which would have been 99% less stupid if the protagonist hadn't been a cop. Seriously, if she'd had literally any other job, it would have been a much better show.
I am still watching Dracula, also known as Crackula, because it's incomprehensible nonsense but it's entertaining incomprehensible nonsense. Sure, Van Helsing is a mad scientist who brought Dracula back to life so that together they can perfect green, wireless energy and destroy British big oil. Or… whatever is going on. I don't know. I admit that I have trouble telling all the random British dudes apart. So far their sideburns are my best bet. Plus, it's not about cops. Is it the only TV show on all of TV that's not about cops? I think so.
Movies: Catching Fire was as good as the first movie in the series and was exactly what I wanted it to be. Byzantium (MORE VAMPIRES) was an awesome movie, if you like moody vampires staring off into space and being moody and then killing some dudes. Which I do. I rented a bunch of things that were mostly terrible, so I won't talk about those. I also actually enjoyed Gatsby for the costumes and:
-Although the movie overall seemed to be trying to recreate the feeling of reading Fitzgerald in a 10th grade English class. HERE, LET ME PICK OUT THE THEMES AND PUT THE TEXT UP ON SCREEN FOR YOU.
In 2014, I'll turn 30, so I'll close out my 20s without having accomplished much of anything and with nobody to blame but myself for it. So that's fun, I guess.
In short: wah, I want 2014 to be better, but I feel like I've run out of "try" and I'm honestly not sure what to do now. I feel terribly cut off if I turn off social media, but I get stressed out when I leave it on. (It feels like Twitter consists of nothing anymore except for Important Hashtags that end up getting trolled and notices that friends of friends have succumbed to suicide.) I feel like I only have two emotions anymore, despair and anger. So, there's that. I'd say "here's to 2014 being better" but to be honest, everything I hated about 2013 was under my own control, and I have no idea what to do anymore. New Year's is typically the only holiday I give a shit about anymore, and today I'd like to just pretend it isn't happening.
What am I looking forward to in 2014? Right now, nothing.
Originally published at Everything I do is SO fucking amazing that sparks are going to shoot out of your eyes.. You can comment here or there.
Well, okay, so it's been out for almost 2 weeks now, but excruciating lateness is about what you should expect from me in the blog arena.
"This is a Ghost Story" is in the November issue of Apex Magazine, so go read it. The rest of the issue is also pretty awesome, with stories by Vajra Chandrasekera, Bogi Takács and Jim Hines. Plus poetry from actual poets Rose Lemberg and Alexandra Seidel.
I feel like since this is a blog, I should have more to say about the story, but I can't think of any introduction to it that wouldn't seem utterly ridiculous, completely depressing, or a horrific combination of the two. I wrote it. Lynne bought it. Apex published it, and now it's there.
It's the first thing I've ever published that had poetry in it, for better or worse, so there's that.
If you enjoy it, please consider reviewing the story or the issue wherever you write reviews. Or comment or something. Actually, you can also review it if you don't like the story, because, whatever. I actually enjoy reading my negative reviews because there's something perverse deep in my mind.
It's also available in audio (read by Lynne), for the Apex podcast.
In other story-related news, the HELP FUND MY ROBOT ARMY!!! kickstarter funded, so that anthology will eventually be unleashed to continue the complete destruction of the entire literary world.
Originally published at Everything I do is SO fucking amazing that sparks are going to shoot out of your eyes.. You can comment here or there.
Here's my schedule for Orycon (Nov 8-10 in Portland, OR):
Publishing Ethics
Fri Nov 8 2:00pm-3:00pm
Liz Gorinsky, Patrick Swenson, Claude Lalumière, Keffy R. M. Kehrli,
(*)Andrew S. Fuller
Crowdfund Your Book!
Sat Nov 9 10:00am-11:00am
Katie Lane, Keffy R. M. Kehrli, MeiLin Miranda, (*)Jason Andrew
Keffy Kehrli Reading
Sat Nov 9 11:00am-11:30am
Reprints
Sun Nov 10 12:00pm-1:00pm
Keffy R. M. Kehrli, Katie Lane, Dave Smeds, Jay Lake
Midi-chlorians? Really?!
Sun Nov 10 1:00pm-2:00pm
Kristin Landon, Edward Muller, (*)Janet Freeman-Daily, Keffy R. M. Kehrli,
Mike Briggs
Gay Lesbian and Trangender Themes in SF
Sun Nov 10 2:00pm-3:00pm
Keffy R. M. Kehrli, (*)David D. Levine, Theresa "Darklady" Reed, GuyAlan
Holady
Originally published at Everything I do is SO fucking amazing that sparks are going to shoot out of your eyes.. You can comment here or there.
Another post of some writer talking about art in general is probably the last thing that the world needs, but that has never kept anyone from writing a blog post before, and it sure as fuck isn't going to stop me now.
You'd think that after spending most of my late teens and all of my adult life hanging around other artists and writers that I'd be about to launch into a moving tale about some time when I had a heart-to-heart with another creator. NOPE, NOPE, NOPE. Like so many things in my life, this learning experience was a result of me being a little shit.
I was in middle school, and probably about 12, and taking seventh-grade art. In that class, we would dutifully work on drawing and shading techniques, spend hours with rulers trying to get three point perspective right, and look at famous paintings. (Of course, I drew floating 3D text that said "THE TRUTH IS OUT THERE" over the X-Files symbol, y halo thar late 90s.)
So, here's where I admit that about 99% of all abstract art I looked at as a kid was completely lost on me. I was like IF THERE ARE NO PEOPLE IN IT THEN WHAT IS THE POINT??????????????
One day, I came home from school, pissy, as usual, and went off on a tearing rant about one piece of art or another that I thought was completely stupid. I was possibly talking about Jackson Pollock's drip painting, but most likely I was reacting to Mark Rothko's "Orange And Yellow" which our seventh grade art teacher had shown us while explaining that it had sold for millions and millions of dollars.
I ranted to my father about it. After all, I was smart and clearly knew what good art was, so obviously he would agree with my outrage. People pay millions of dollars for two squares!? TWO SQUARES!? Here I was, slaving away with a set of cheap pencils, getting graphite all over my fingers and hands trying to make a photorealistic drawing of my ragged old sneaker, and some dude paints a couple of rectangles!? And that painting is worth more money than I could ever imagine having, EVER? RIDICULOUS!
"I mean," I said, "it's not like that's hard! ANYBODY could do that. Even I could do that!"
My father looked at me, and all he said was:
"Ah, but you didn't."
Originally published at Everything I do is SO fucking amazing that sparks are going to shoot out of your eyes.. You can comment here or there.